The Straw that raised $1.8 Million on KickStarter
How It Works
Clean, compact, and totally empowering: For anyone who wants to rid their lives—and the planet—of single-use plastic.
Step One
Journey for one
It goes where you go because it fits on your keychain.
Step Two
Ready for you
FinalStraw self-assembles like magic.
Step Three
Waste free
Enjoy your bevvy with the warm fuzzy feeling that accompanies waste reduction.
Case and Straw Colors
Rainbow Straw

Silver Straw
Buy Now
Our Customers Have Spoken
I just wanted to say I LOVE your product! You guys seem very dedicated to the cause of eliminating single use plastic, and that is quite admirable.
Due to all the craziness at the postal service with COVID-19, my order was lost in transit. I reached out to their customer service team and spoke with Andi, who immediately sent out a replacement. Very impressed with the customer service... Thanks so much, Andi and the FinalStraw Team! I love the straw, how easy it is to use and that it's portable. It has saved me in so many situations! Love FinalStraw!
Just wanted to let you know I used my straw for the first time today on an iced coffee from Peet's! It's awesome! Saving one turtle at a time! ✊ very pleased with this great product!! Keep up the good work!!
Buy Now
FOREVERABLES IN THE NEWS
A portable, collapsible metal straw, so you can sip your cold brew and cocktails anywhere without having to worry about spilling ice all over yourself.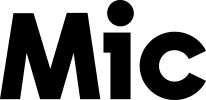 FinalStraw will be the final straw you ever need. Collapsible and reusable, this ingenious metal straw is burdened with a glorious purpose: to end single-use plastic straws for good.
Changing habits can be difficult, but it's clear that changing our habits with plastic straws will greatly help the planet. And it seems that the FinalStraw is offering a simple solution to that problem.